We are a photo, video and communication agency.
We take care of everything that revolves around the image, we help you to tell the story of yourself,
your product and your service in the best possible way.
Official photographers of the Cremona Circuit,
our headquarter is ready to welcome you with more than 100sqm where we do direct sales for track days.
It is the place where our customers' best projects are born.
We are passionate about technology, motorsport and social networking.
We mix these elements to offer a unique, real-time product, ready to share on our customers' social networks.
Customer satisfaction. Our sole purpose.

FRANCESCA
Founder of Photofinish, she takes care of the commercial side. She has been in the world of motorsport since 2013, it is impossible not to have seen her in some paddock.
Her secret dream? Learning to ride a motorbike on the track.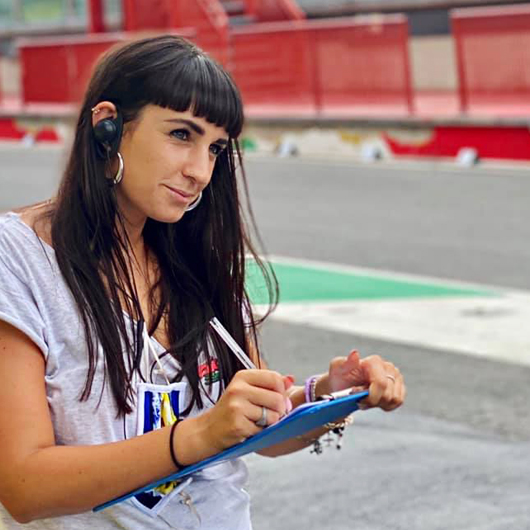 MATTEO
For more than 10 years he has been photographing motorbikes and cars on all the circuits in Europe and beyond. He loves everything linked with speed. In his finger we can certainly say that there are millions and millions of clicks.